The Nutrition Alchemist - by Ron Noreman
Beyond the Spotlight wiht Ron Norman - Part 3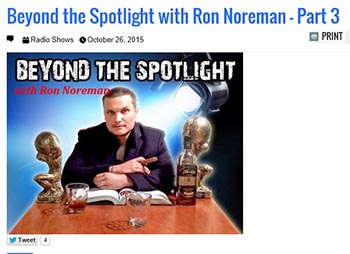 Beyond The Spotlight with Ron Noreman-Epic Interview – Episode 8 | IronMag™ Bodybuilding & Fitness Radio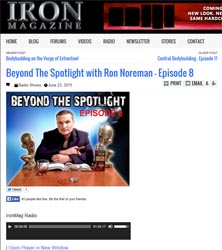 Ironman Magzine - March 2015
Ironman Magazine - February 2015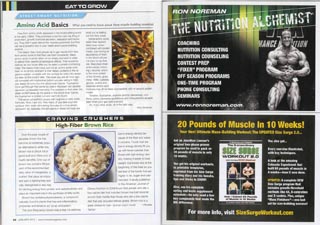 Ironman Magazine - December 2014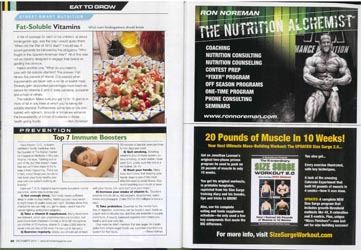 Ironman Magazine: November 2014

IRONMAN MAGAZINE: October 2014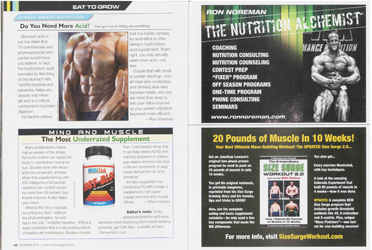 Ironman Magazine - September 2014
Ironman Magazine - August 2014
Ironman Magazine - July 2014
Ironman Magazine - June 2014
Ironman Magazine - May 2014
Ironman Magazine - April 2014
Ironman Magazine - March 2014
Ironman Magazine - February 2014
Athletes Coached by Ron: Mark Cruz
Training arms 1 week out from the NPC NY state championships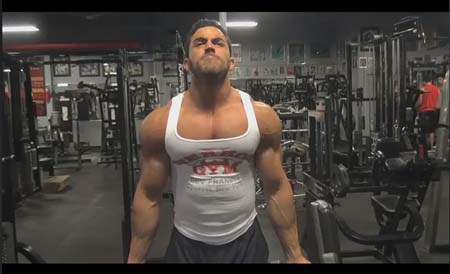 Generation iron clip-RON NOREMAN IN MOVIE TRAILER FOR PUMPING IRON 3 (GENERATION IRON)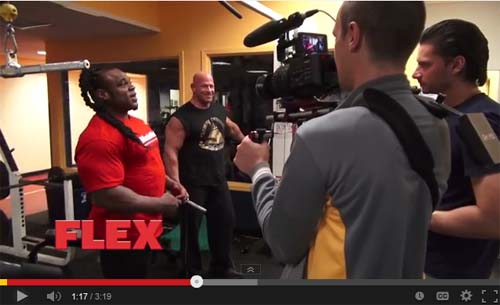 Thank You Letter - April 2013
Hello Mr. Noreman,
You may not remember me, however we bet this past year at the NPC New York Grand Prix. We spoke briefly after the event. You gave me advice that was extremely beneficial to my training and for that I cannot thank you enough my friend. You were one of the nicest, most humble, and down to earth gentlemen I have ever had the honor to have met. I though your performance was second to none. I am in line for a d1 hockey scholarship but love BB. Your an inspiration to my dad who went through heart surgery a few months back and a role model for me as well. My family lives all around NY, but mainly in Manhasset, LI, and North Woodmere. I bring that up because the site referenced your practice is located in Great Neck. Friended you on FB by the way. Would love to get back in touch and it would be an honor to hear your expertise. Anyways, I apologize for disturbing you sir and I do hope all is well.
Kindest Regards,
David Kramish
Ron NOreman's Inspiring Story about his Charity to help wounded warriors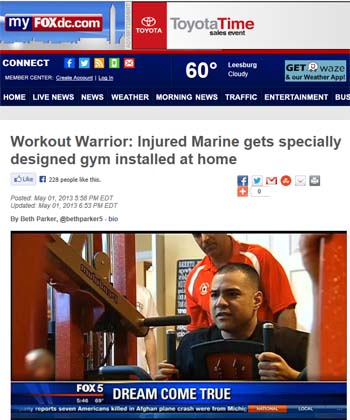 Feature in Flex Magazine - Jan. 2013
Fit Physique Radio - Interview w/ Ron Noreman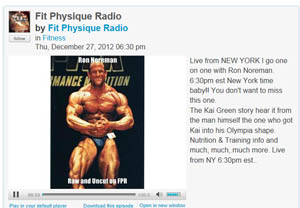 Who is Kai Green?
Article by Dave Palumbo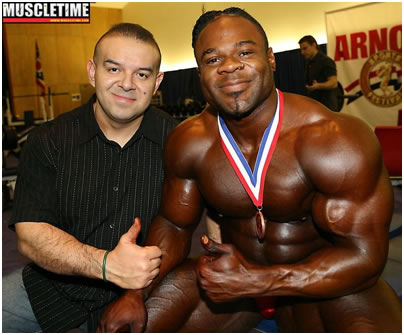 Lie Green? The Preeator Vs. The Parasite!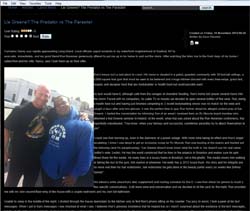 Ron Noreman Exlcusive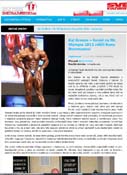 Heavy Muscle Radio - Exclusive Interview w/ Ron Noreman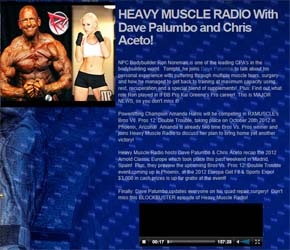 Right Click and Save Target As.... to get MP3 download
Who really helped Kai Green achieve his best olympia shape? Ron Noreman That's Who?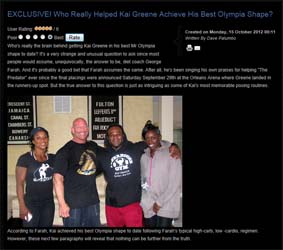 MY FIRST CONTEST WAS THE 1981 WBBG MR NYC WHERE I WON THE TEENAGE OVERALL.
ITS BEEN A LONG JOURNEY ALL THESE YEARS. 56 CONTESTES LATER, ONE LAST SEASON.
3 COMPETITIONS:
NPC BROOKLYN GRAND PRIX- OCT 6TH
NPC NEW YORK GRAND PRIX- OCT 13TH
NPC EAST COAST -OCT 26TH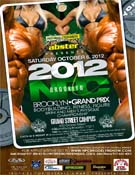 RON, KAI AND CREW PRIOR TO WORKING OUT AT RON'S GYM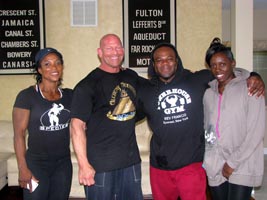 MuscleMag International - May 2012
Flex Magazine - April 2012
Muscular Development - March 2012
North Shore LIJ TV
North Shore Long Island Jewish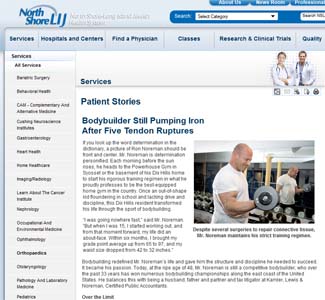 Article - A Nation in Motion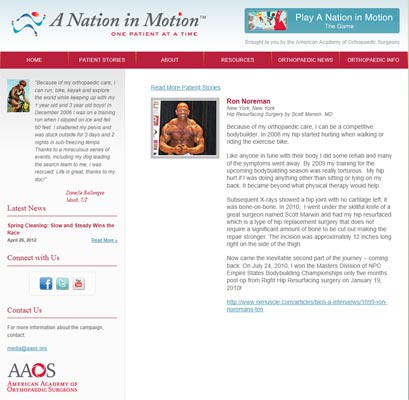 EliteFTS - Superior Products and Knowledge for Lifters, Athletes, Coaches, and Trainers
Hip resurfacing - eNotes.com Reference

http://www.rxmuscle.com/hmr-radio-show.html
To find the interview- it is 162 minutes into the radio program. Drag the minute indicator with your mouse till you get to the 162 minute mark.

Thank You Letter
Ron,
I'm Mike Gentry, I'm the Head Strength and Conditioning Coach at Virginia Tech, a responsibility I've had for the past 24 years.  For the past year and a half to two years, I've been battling hip and groin pain in my right hip. The x ray and MRI confirm a bone on bone OA hip. I am actually going to see two orthopedic surgeons this week, one an anterior hip replacer and another a hip resurfacer.
My research led me to your article on hipresurfacingsite.com You have provided me with some hope! Congratulations on obtaining your championship condition only 5 months after surgery!  Like you, I have 
a great love of training and need to be active, I'm 53 years old.  
Also like you, I have continued to train through the pain, but it's getting tough and I'm tired of limping and hurting, I'm really slowed down.
If I understand your article correctly we also share bi lateral quad tendon surgeries!  What are the odds of that!  My right leg I did squatting about 6 years ago and my left one two years ago sprinting.
Maybe because of my history of surgery, I have a great dread on for this situation.  I know it's a major deal.  Would it be possible to call you for a brief conversation related to your recovery in terms of getting back to work and back to training.  I'd also be interested in the modifications you may have made in your training.
If this is possible I won't take up much of your time.  If there is a good time to get in touch with you in the next few days please let me know.
Sincerely,
Mike Gentry Ed D.
Associate Athletic Dir.
for Athletic Performance
Virginia Tech

Asia Online- The World SPeaks One Language - Yours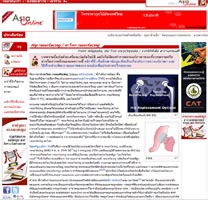 The Other 95% of nutrition ( aka - The evolution of sports nutrition) - Artcile by Ron Noreman
NPC/IFBB Judge Linda Wood Hoyte - Video Email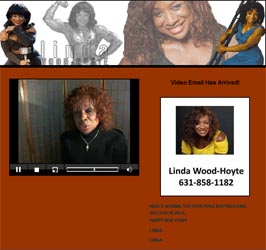 Muscular Development Magazine December 2010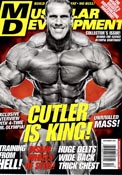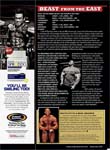 LiveYourLifeMag December 2010- Eat Fats to get healthy - by Ron Noreman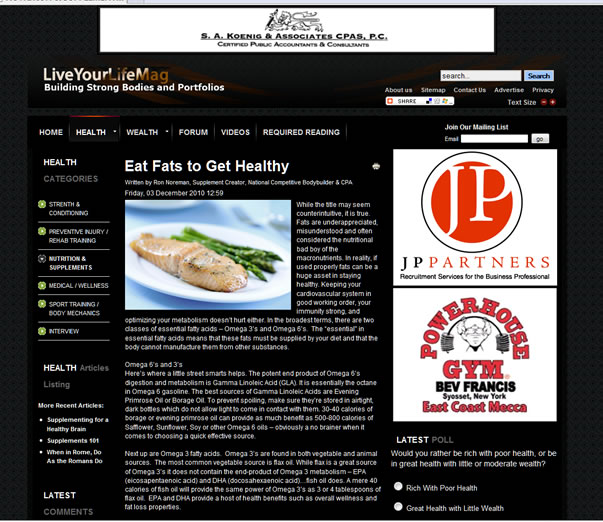 What is Birmingham Hip Resurfacing? - Thailand Medical News - Ron's Ground Breaking REsults - Click here
WIKIPEDIA - Hip Resurfacing - Click here
*** Note bottom of the page, Ron is mentioned in the definition of hip resurfacing several paragraphs down
Scott E. Marwin, MD
761 Merrick Ave.
Westbury, NY USA 11590 - Click for Details
Hip Resurfacing - Ron Noreman's Story
Ron Norman - Trains Legs at his Home Gym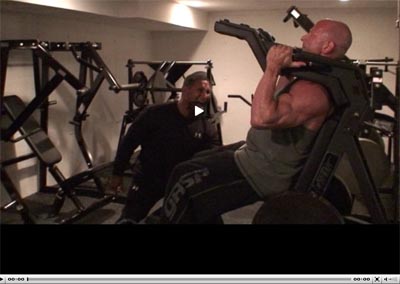 Part II - Ron's Tenacious Trip from
Hip Replacement to contest victory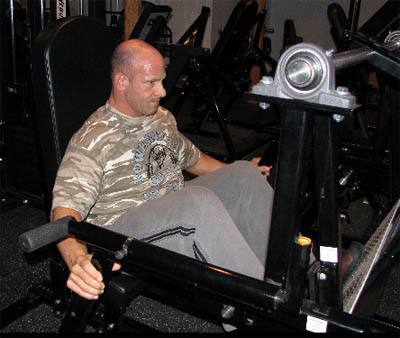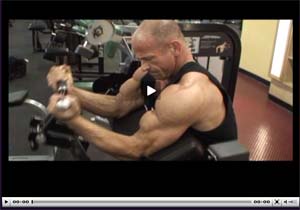 "Ron's Bicep Training Video" RX Muscle June 2009
MuscleMag International 2009


Flex Magazine - 2005

NPC News -2006

Muscular Development - 2007

NPC News

Ron 1990 in training for Pinch Grip world record
Ron Noreman : Written Aritcles, PDF Format

Health & Ftiness Supplements News - Journal of Industry from CMG, Spring 2007
The Other 95% of Nutrition Can Make You Ripped and Huge Too

RX MUSCLE - ARTICLE: The Rise and Fall of Gym Equipment
*** Last several paragraphs are about Ron's home gym
THANK YOU LETTER:
Hi Ron,
My name is lawrence and i had emailed some 8 months ago. I had asked you about Dr. Marwin who did your hip replacement because i happen to need the same exact surgery on my left hip. Although i was to afraid of the surgery and the aftermath i instead opted to compete in my 1st bodybuilding show sept 11th. 2010
I wound up taking 1st overall novice and best night routine, what a rush competing is!
During the 12 weeks of pre show dieting I felt great my weight dropped from 203 to 178lbs but as soon as the 12 weeks of dieting came to an end i went right back to 203lbs and the pain came back full force.

In any case today i happened to come across this article in rx muscle about your amazing recovery:
http://www.rxmuscle.com/articles/bios-a-interviews/1899-ron-noremans-tenacious-trip-from-hip-replacement-to-contest-victory.html

I'm still being a big pussy about the surgery but I have to get it done.
Just wanted to say my compliments to you. Seeing what your able to do post op is motivating, inspiring and energizing!
Me and my wife both think your amazing and i hope you plan to compete again soon.
In sincere good health

Lawrence Turchiaro
Greatneckfitness
200 middle neck rd
great Neck NY 11021
greatneckfitness.com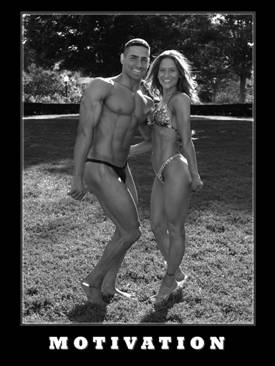 me and the wife